High Speed Automatic Envelope Making Machine, 328LD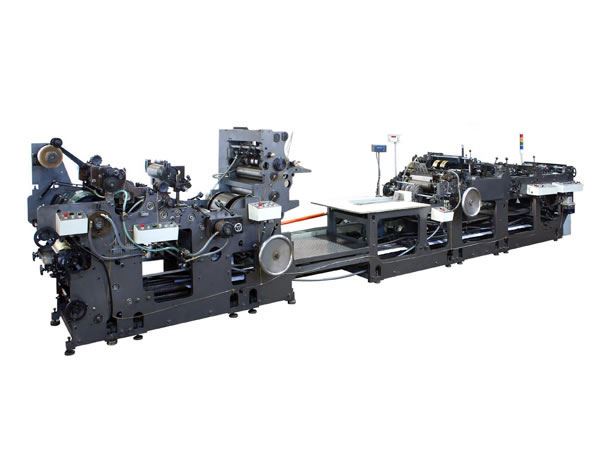 Features
The high speed automatic envelope making machine 328LD is a western style envelope production line integrating the functions such as gelatinizing, drying, folding, counting, and envelope separating.
Made of first class HT250 gray iron, the parts for the high speed envelope making machine is processed by large-scale machining centre.
This range of product offers rapid and stable operation.
Dynamic balance test is carried out on the roller of the automatic envelope forming machine.
Apart from the advanced conjugate cam, we particularly construct the high speed automatic envelope making machine with electrical apparatus control system from high-end suppliers, such as Siemens, Schneider, etc.
Specification
Max. speed
25000pcs/h
Raw paper size
Max. width: 520mm
Max. length: 390mm
Envelope size
Max.: 265×185mm
Min.: 125×75mm
Paper weight
70-150gsm
Envelopewindow size
Width: 25mm-120mm
Length: 35mm-160mm
Cutting length of the material for envelope window
Max.: 240mm
Min.: 36mm
Cutting width of the material for window
Max.: 230mm
Min.: 25mm
Motor power
7kW
Drying power
6kW
Air pump
15kW
Total power
28kW
Size of high speed automatic envelope making machine (L×W×H)
8700×1700×1650mm
Machine weight
10,000kg